Summary For SPV Investing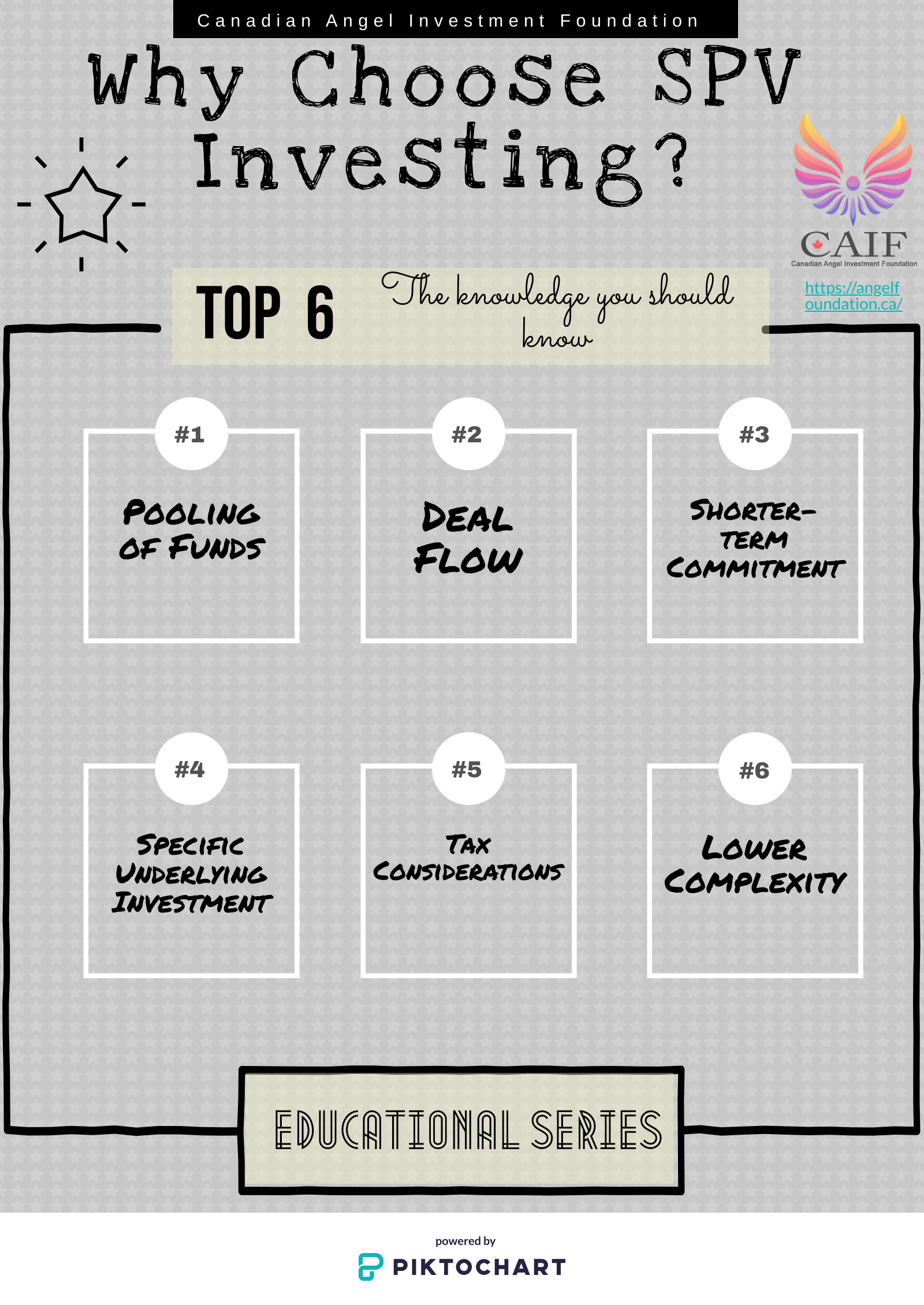 Part I: SPV Investing good for startups and investor by Jonathan Ip
What is SPV Investing?
Special purpose vehicle, also referred as Special purpose entity

Bankruptcy- remote entities

Typical legal structures:

Limited Liability Company

Limited Partnership

Trust

Corporation/ Company
What can SPV do?
Risk management (Isolating risky project or assets)
Securitization (Asset-Backed Securities)
Asset transfer (In connection with M&A)
Investment (In a specific opportunity)
Why use SPVs in private investment?
Polling of funds from multiple smaller inventors to invest in a single deal 

SPVs organized by VC funds or professional firm can provide broader geographical and industry reach.

SPV usually has a shorter term commitment

SPV only invest in one specific asset.
Where can find SPV Investment Opportunities. 
Angel Syndicate/Angel Funds
Private Investment Platforms
Part II: Due Diligence best practice by Mana Hosseini
What is Due Diligence?
The investigation and analysis of investor's perform to see if an investment opportunity meets the investor's criteria for funding. 

Usually for mitigating investment risk and determining the suitability of the investment for portfolio.  
What does Due Diligence Report involve?
Corporate structure, business model, business plan, contracts, material assets, employees and management and information on partners, suppliers and customers. 
Why does Due Diligence report important? 
Help to understand how the company plans to generate additional earning. 
Get a clear picture of business performance in the future. 
What is SUV?
Canada's Startup Visa program that offers Canadian PR to qualified immigrant entrepreneurs.
How to do Due Diligence for SUV companies?
Viability with the proposed business model

Sufficient management and related experience within the business venture's team

Verifiable ownership of the intellectual property and validate the idea origination.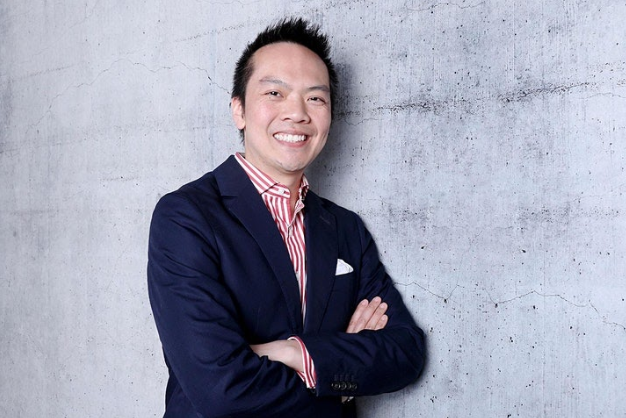 Jonathan Ip
Jonathan Ip, the founder of Iterative Law, has over a decade of experience in securities, Mergers & Acquisitions, corporate finance and corporate/commercial matters as a business lawyer in both private practice and as company in-house counsel, working with entrepreneurs, startups, SMBs and blue chip companies.
Prior to founding Iterative Law, Jonathan was Vice President, Legal and Corporate Development at RockTree Capital, an international merchant bank based in China and North America, where he was head of legal, overseeing a team of multi-jurisdictional lawyers, and lead business development and strategic partnership initiatives in North America, focusing on creating opportunities for blockchain companies seeking international compliance, transaction execution, global expansion and overseas financing solutions. Before joining RockTree Capital, he was Senior Legal Counsel at GFL Environmental Inc., a leading North American provider of diversified environmental solutions, and Legal Counsel at Xplornet Communications Inc., Canada's largest rural broadband Internet provider. Jonathan was also formerly a partner at Davies Ward Phillips & Vineberg LLP, Canada's leading business law firm and a lawyer at Bennett Jones LLP, Canada's leading energy law firm.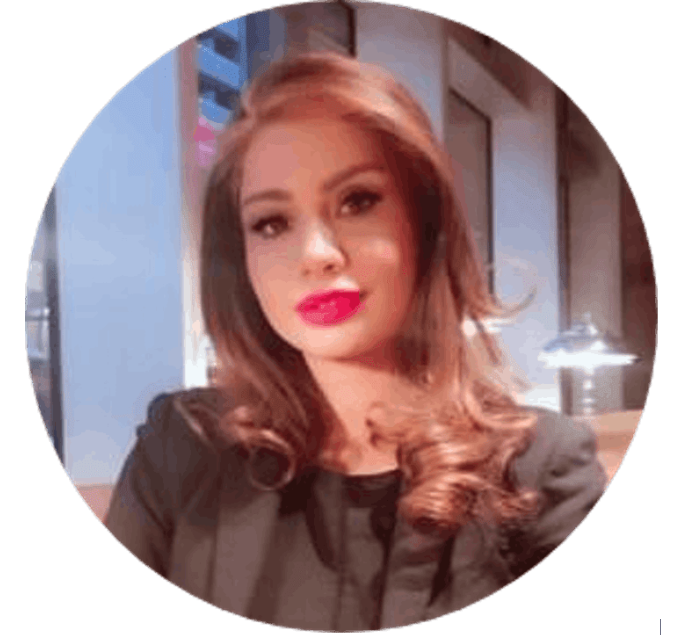 Mana Hosseini
With a demonstrated history as an accomplished business advisor and a former professional model, Canada based Mana Hosseini brings a unique perspective to the management consulting industry. Holding a joint Master of Business Administration and Juris Doctoral degree in law from the University of Toronto, and a certificate in investment banking from Australia's Investment Banking Institute Business School, her academic abilities and linguistic proficiencies afford outstanding analytic insight, to a sophisticated international business clientele conversant in English, Spanish, Farsi, or Armenian.
Mana began her career as a high-end catalogue fashion model, at the age of 21. Transitioning into an astute entrepreneur, her diverse portfolio includes professional experience in business advisory and planning, finance, legal services, business strategy and analysis, project management, and Canadian immigration business planning.
As the founder and chief executive officer of Bay Street Firm, LLC, Mana uses her rare multi-linguistic ability to skillfully navigate in diverse global markets.
Located in downtown Toronto, Bay Street Firm inspired after Wall Street was founded in 2017. The boutique management consulting firm caters to high-profile immigration law firms and related professionals who seek upstanding business consulting expertise for their clients.
Afterwards, she forged a unique and comprehensive, fully co-branded affiliation with Immigration.ca, in Toronto, one of the largest and exclusive immigration law firms in Canada. She is currently the President of it's Start Up Visa Business Advisory Group.
Mana also has a global market reach with fully staffed offices in Canada, Dubai, and Iran. She also conducts business in China, India, and South Asia. Mana believes her primary focus is working as an international Start Up business consultant. However, her doctoral law degree enables her to give insightful scrutiny to the legal challenges affecting her clientele.
Through Bay Street Firm, she offers complex advisory and transactional services to foreign nationals. This includes investors and entrepreneurs who seek admission to Canada under a wide range of economic immigration programs.
In addition to providing business consultancy services, Mana is also an astute investor, where she has served as angel investor for the past seven years. She is a member of various angel investor, venture capital and incubator groups and she is an accomplished business strategist and business plan developer. Mana oversees market validation, due diligence, merger and acquisition analysis for start-ups.
Mana's unique background and reputation for being open-minded, creative and non-conventional, naturally attracts clients who approach her directly or through an established referral network of former satisfied individuals and institutional clients.