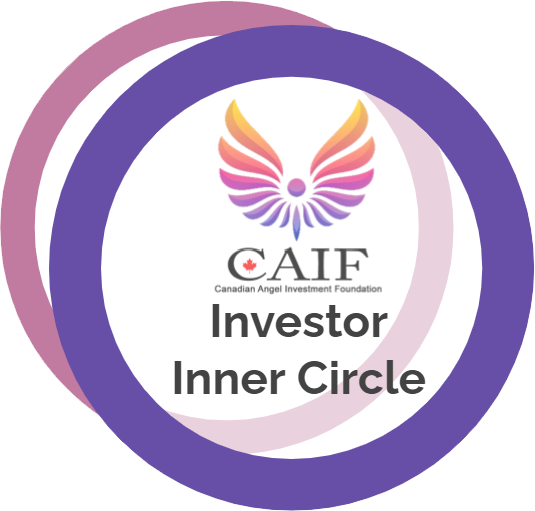 Investor Inner Circle – A sharing platform for investment opportunities
Our Investor Inner Circle is a platform for sharing investment opportunities.  The platform encourages good deals to be shared which could be sourced from within or outside our organization.  We focus on ROI which allows us to look outside the box for thriving opportunities and we are happy to share them with you.  Although the platform preliminary focus on loan investment, a variety of other interesting opportunities are also shared which may include grant-backed loans, private equity, pre-IPO and more.
The investor inner circle is free to join for approved investors and we welcome investors from anywhere.  You will have access to prescreened loan-focused investment opportunities via our platform.  You will also receive private invitations to inner circle events and educations.  
Please contact us to register and tell us a little bit about yourself!  Your information will be kept completely safe and strictly confidential.  We will not share your information with anyone.  Upon approval, you will receive a welcome email within 24 hours.  We look forward to having you in our inner circle.  
CANADIAN ANGEL INVESTMENT FOUNDATION IS NOT AFFILIATED WITH, AND DOES NOT ENDORSE, INVEST IN, ASSIST WITH INVESTMENT IN OR RECOMMEND ANY OF, THE COMPANIES (OR THE SECURITIES OF SUCH COMPANIES) THAT MAY SEEK FUNDING FROM CANADIAN ANGEL INVESTMENT FOUNDATION MEMBERS. ANY INFORMATION SHARED IS FOR INFORMATION PURPOSES, DOES NOT CONSTITUTE AN OFFER OR A SOLICITATION. CANADIAN ANGEL INVESTMENT FOUNDATION DOES NOT RECEIVE SUCCESS FEE FOR ANY FUNDING THAT MAY OCCUR. CANADIAN ANGEL INVESTMENT FOUNDATION MEMBERS AND/OR VOLUNTEERS MAY HAVE AN ECONOMIC INTEREST OR AFFILIATION WITH PRESENTING COMPANIES WHICH CANADIAN ANGEL INVESTMENT FOUNDATION REQUIRES THEY DISCLOSE. ACCORDINGLY, ANY INFORMATION OR REPRESENTATIONS GIVEN OR MADE BY ANY PRESENTING COMPANIES MUST NOT BE RELIED UPON AS HAVING BEEN REVIEWED FOR ACCURACY OR AUTHORISED BY CANADIAN ANGEL INVESTMENT FOUNDATION. ANY OFFERS TO, OR INVESTMENTS MADE, BY A MEMBER OF CANADIAN ANGEL INVESTMENT FOUNDATION WILL BE TO OR IN HIS, HER OR ITS INDIVIDUAL CAPACITY AND NOT ON BEHALF OF CANADIAN ANGEL INVESTMENT FOUNDATION. CONSEQUENTLY, INVESTORS MUST CONDUCT THEIR OWN DUE DILIGENCE IN CONNECTION WITH ANY INVESTMENT IN COMPANIES, INCLUDING BUT NOT LIMITED TO LEGAL, TAX AND INVESTMENT ADVICE.