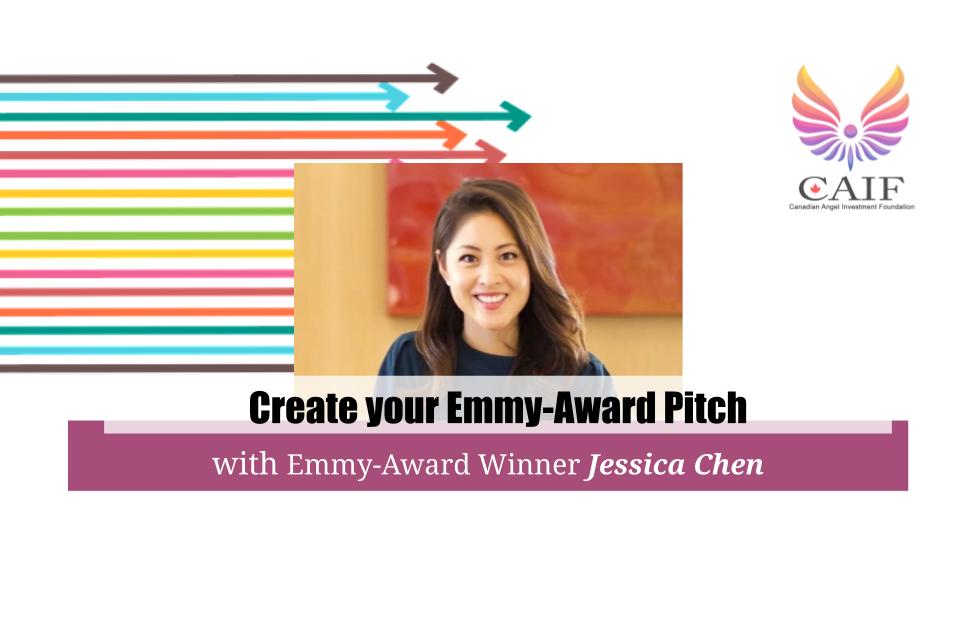 Summary
Presented by former newscaster at ABC 10 News, Emmy-award winner, and CEO of Soul Cast Media, Jessica Chen.
There are three phases to a pitch – Building the message, practice the message, and finally the presentation.
Three Phases to Pitch
There are three phases to a pitch – Building the message, practicing the message, and finally the actual presentation.
Phase 1: Building the Message
How do you prepare for the pitch?
In the beginning of the pitch, there are two considerations to keep in mind.
Understand your audience

– When presenting, it is important to be mindful of the people you will be talking to, such as their interests and personalities. If your message isn't tailored to the audience, it will not have the desired affect.

Start the presentation with a bold statement –

This bold statement is a way to capture the audience's attention and generate interest. It should be the takeaway point that you want your audience to remember about you and your company after listening to the presentation. For example, the bold statement could be about how you solved this issue, or that you have the solution to this problem.
Ensure that there is a nice flow throughout the beginning, middle, and end of your presentation.
The middle of the pitch should support your bold statement from the beginning. This is where you can unleash all the data, facts, and research that helped build your bold statement. This can include the business, marketing, sales, and operations of your company. A good technique to keep in mind is storytelling. It will help craft your pitch and ensure that there is a link and clear flow of your thought process, while captivating your audience. 
What happens if you have a complex idea or concept? How do you communicate it?
Think about how you should present your idea so that it is understandable to all viewers. Take a step back and reflect on what the main point of your pitch is; what about the company do you want people to know? 
Try forgetting about the presentation and treating it as if you were having a conversation with a family or friend. Your brain will automatically switch mentalities in this more relaxed setting, and allow you to naturally figure out what are the most important pieces of information you want to communicate.
Phase 2: Practicing the Pitch
What is the right number of pitches to prepare?
This is difficult to put an exact number given that there are so many different scenarios. A safe number is preparing three types of pitches. You should practice and refine these from time to time.
The 30 second elevator pitch – briefly explain what your company does

The 2 minute pitch – this pitch is great for networking events in a relaxed and conversational setting. Have a few talking points you want to speak to.

The 20 minute pitch – this pitch is used in formal venture capital (VC) settings
What techniques are there for pitching in person versus video?
There are definitely a few extra things to consider for a video pitch. Basic tips are to ensure the technology is working, the way you're setting up the camera, background, lightening, and audio. The purpose of this is to minimize distractions so the audience is concentrated on your message. 

In a video pitch, it is difficult to engage the energy of the audience, therefore it is extra important for you to be mindful of your own tone of voice and body language.
Phase 3: The Actual Presentation
How should I overcome nerves during a presentation?
The key is to practice your pitch over and over again as that repetitiveness ensures that you really know your speaking pints.

Another way to prepare is to record yourself doing your pitch. You will be surprised at what you might tend to do during a presentation without realizing it.  
When presenting remotely, what is most important for communication? 
Body Language –

This pertains to your confidence and competency. Using your eyes, hands, and smiling are all indications of how you truly feel. 

Choice of words –

This means using clear words and messages to communicate

Tone of voice –

This refers to your pitch, speed, and pauses 

Appearance/Nice Clothing –

don't wear animated or shirts with texts as this creates distraction. You want to wear something that expresses your personality but also makes a good first impression. 
Fun Fact: Body language makes up 60% of the impression made on the audience, tone of voice makes up 33%, and choice of words make up 7%.
Should I stand or sit during my video presentation?
Standing or sitting depends on your own preference and style. It may also depend on what the VC expects (Is it a formal or laid back firm?) Standing or sitting does make a difference on impressions.

When standing, because your feet are planted on the ground, your shoulders will naturally go up, and this gives a boisterous feeling. You're also speaking from the diaphragm because there's more space.

When sitting, the space feels more comfortable, relaxed, and more relatable as it appears more like a conversation. 
Should I add aids or props in my presentation?
It is fantastic to bring prototypes of the product. During in-person presentations, it serves as a great way to engage investors who can see and feel the product. It is also beneficial during video presentations as it adds an extra layer of dynamic to your presentation.
Courses Offered by Soulcast Media
This is an affiliation link. CAIF would receive referral fee if you sign up. If you plan to signup, please use this link so we get something for free services. But if you don't sign up, it's no problem at all!! https://courses.soulcastmedia.com/?ref=ccf068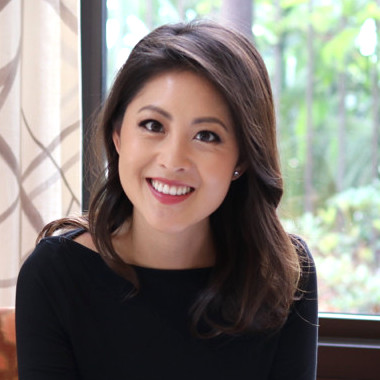 Jessica Chen
CEO of Soulcast Media | Emmy-Award Winner
Jessica Chen is Founder and CEO of Soulcast Media, the world's first communications relations agency.  As a former Emmy-Award winning reporter, communications and speaking confidently came very naturally to Jessica. Except, that was not always the case.  Beginning when she was six years old, Jessica recalls watching the nightly news with her family. The confidence displayed by newscasters compelled her to study presence, strong communications and what resonates with an audience. Her first time delivering a live news story on NBC 4 News was on Christmas Day and she recalls feeling an overwhelming sense of anxiousness. She was gripped with fear. (Thankfully, it went smoothly).
Now, after dedicating nearly ten years in television news, Jessica has refined the art of communicating. She has developed a formula for building meaningful connections that translates in business. Jessica is on a mission to help professionals, entrepreneurs and executives build their confidence in speaking authentically, and to teach the use of storytelling to create connection and engagement on various media platforms.   Jessica has been awarded an Emmy-Award for her work at ABC 10 News and multiple Associated Press Awards.
Courses Offered by Soulcast Media
This is an affiliation link. CAIF would receive referral fee if you sign up. If you plan to signup, please use this link so we get something for free services. But if you don't sign up, it's no problem at all!! https://courses.soulcastmedia.com/?ref=ccf068