Bootstrap First Fundraising Later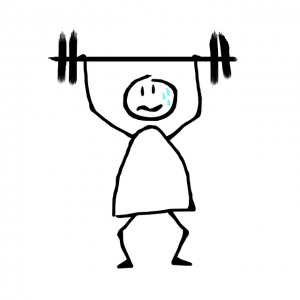 Reality show is to use a camera to illustrate "reality" in the most dramatic and entertaining way to capture viewers' attention.  But, unfortunately, it's not the real reality. Reality show like Shark Tank is entertaining to watch but at the same time promoted to junior founders the ill concept that they came leapfrog from ideation to millions or billions without the hardship of going through the actual process of truly developed the company and client base.   
To create a company, a startup must realize they must be able to sell their products and make money.  Instead of fundraising at the beginning, a startup might be better off bootstrap than fundraise.  
There are many advantages for bootstrapping at the beginning than fundraising.  
Bootstrap makes you more cost conscious 
Instead of spending money on printing cool T shirts or renting nice looking offices, you will opt to use the limited resources on product development and selling. 
A company must have a business model to make money
At the early stage, a startup needs the time and focus to develop and iterate through the infancy business model.  If a startup fails to develop a sustainable business model, having extra funding from fundraising would not make the model suddenly sustainable.

If a startup cannot get customers before fundraising, it's likely they could get customers afterwards. More money in the bank will not change your business model. 
Fundraising is very time consuming 
Startups who have gone through fundraising would tell you that it's very time, physically and emotionally draining.  

A startup would have to speak to hundreds of angel groups, do through different pre screening interviews, months of due diligence period to get some funding.  All at the same time, precious time is taken away to iterate the development of your product and service and to find customers.

Sometimes your entire business might halt during fundraising because you have very limited resources to split between fundraising and business development.
Selling your equity too early too cheaply 
If a startup fundraises too early in the business lifecycle stages the founders might sell out their company too early and at a much lower valuation than if they have developed the company more.

Founders might lose interest to work as their shares were too diluted too early in the process. 
However, there are times where it makes sense to fundraise.  For example, biomedical and med tech companies are more front loaded in funding would typically need to fundraise at the beginning.  In addition, startups that need funding to continue to expand and develop products are also good candidates.
At CAIF, we have services to help startups build up their businesses through marketing.  Register as a startup with us and get featured on our website for free. 
References
https://fi.co/insight/forget-about-fundraising-bootstrap-your-startup-instead