About Digital Medical Experts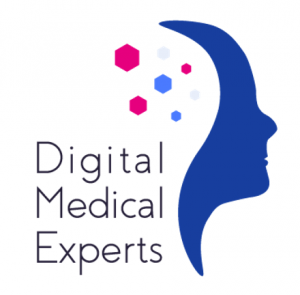 Using AI to Improve the Lives of Those with Mental Illness
Diagnosis and Treatment of Mental Illness 
Digital Medical Experts (DME) is developing diagnostic tests using advanced artificial intelligence approaches to help physicians better manage patients with mental illness. Our tests, based on the analysis of EEG (electroencephalogram) data, allow us to quickly, reliably and inexpensively diagnose mental illnesses such as depression, bipolar disorder and schizophrenia and then predict the most effective treatment for those patients. We have also shown that we can identify patients who are having suicidal thoughts from the same EEG. We have demonstrated proof of principle in clinical studies and are now ready to commercialize our technology. The technology, which is patent protected, was developed over the past 7 years and tested on hundreds of subjects. We have recently accumulated EEG data and well characterized patient data on over 2,000 individuals. 
Accurate Diagnosis and Treatment Selection 
In our pilot studies we have shown that we can diagnose a patient with an 80 to 90% accuracy when compared to trained psychiatrists. This will allow general practitioners or family physicians, usually the first doctor to assess and treat the patient, to diagnose as well as a trained psychiatrist and prescribe an effective treatment. DME also demonstrated in our pilot studies that we could identify an effective treatment 70 to 80% of the time compared to the current best practice, serial trial and error, approach which selects an effective treatment only about 35% of the time. Now patients can be treated effectively the first time and not have to go through weeks or months of trying different treatments during which time they are still suffering. Initial treatment selection success leads to significant economic savings as well as benefits to the patient, their family and to society. 
Simple, Easy to Use, Effective Testing 
DME's test will be offered like any other diagnostic test. The physician will give the patient a lab requisition for an EEG. The patient will go to a diagnostic lab or hospital lab. An EEG will be taken and sent to DME electronically for analysis. From the EEG, we will produce a report which details the diagnosis and preferred treatment for the patient which is then sent to the physician and an invoice will be sent to the appropriate payor. 
Lab-based or portable in-office testing
We have also tested our technology using portable EEG headsets which can be used in doctors' offices, health clinics, remote locations and mobile testing situations. 
Large, Growing Markets 
The markets we are addressing are large and growing but largely underserved because of the shortage of trained psychiatrists, resources and limited tools to help physicians manage their patients. It is estimated that depression affects 10 to 20 % of the population at any time. The vast majority are undiagnosed and untreated. 
Scalable 
Because we receive data over the internet, we can accept and process EEGs from any location in the world. Our business model is highly scalable requiring modest capital and resources to expand quickly and geographically.
Website: www.digitalmdexperts.com