Angel Investing 101 (Webinar)
Aug 19, 2020 - 8:30 pm ET / 6:30 pm MDT CST / 5:30 pm PDT @ Webinar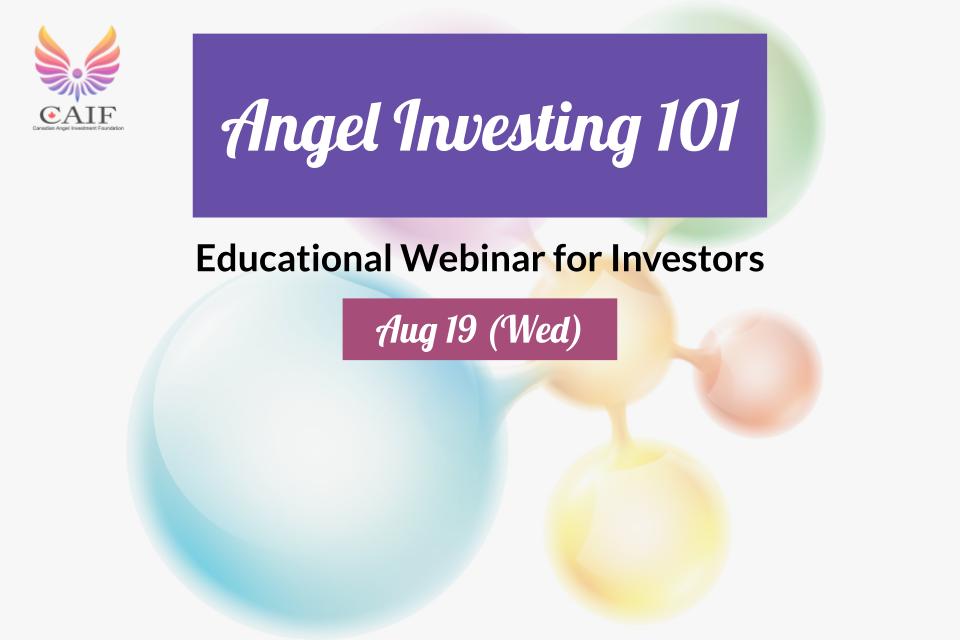 About this Session
This is an educational session for investors who are new to angel investing and thinking about becoming an angel investor. This series is to help new angels discover the basics of becoming an angel investor. Learn the important best practices in this program.
Join our mailing list to keep up to date: https://mailchi.mp/75dca84008e5/caif/
Topic: Introduction to Angel Investing
Date: Aug 19 (Wed)
Time: 8:30 pm ET / 6:30 pm MDT CST / 5:30 pm PDT
Duration: 1 hour
Format: Online
This session will introduce angel investing and the overall process. This will provide you with some basic understanding of what it would be like as an angel investor.
Did You Miss the Session?
Join our mailing list to never miss our session again!  Promise no spam!
Leave Feedback for the Event