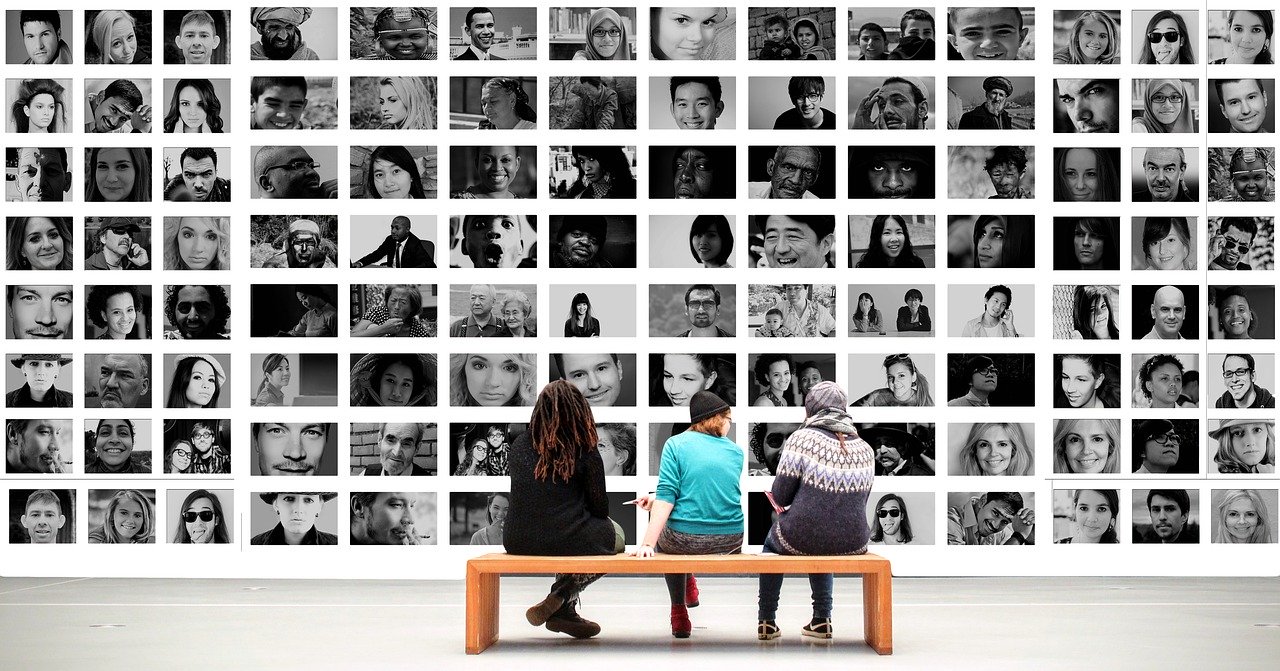 The fundamental key to selling online is TRUST – more important than ever in today's uncertain world.
To unpack what trust really is, think about trust has having three fundamental traits; empathy, rigorous logic, and authenticity. Together, they create the trust triangle. When all three traits are displayed within an interaction in the real world, we move up the trust spectrum. When consumers develop a tangible sense that they know you or your company, entrust grows. In fact, when starting at a known factor of zero, Google's research suggests that a buyer needs to have seven hours of interaction across 11 different touch points in 4 different locations in order to make a purchase decision and also for them to know, like, and trust you. This is known as the zero moment of truth.
Business leaders will most likely struggle in empathy and authenticity. You might sometimes lean too heavily on the logic with how a product can solve or alleviate a problem. This may be effective, however if your logic has a fundamental flaw or its ability to solve a problem is stretched, you will lose your audience. You can use data to add credibility to the important trust points that your audience will naturally hone in on. Empathy and authenticity lean more towards the internal feeling, a sense or instinct. Logic is rarely effective in overcoming the absence of empathy and authenticity. Reason and logic are persuasive but we are moved by emotion. You can use data to add credibility to the important trust points that your audience will naturally hone in. Empathy and authenticity lean more towards the internal feeling, a sense or instinct. Logic is rarely effective in overcoming the absence of empathy and authenticity. Reason and logic are persuasive but we are moved by emotion.
Especially during Covid-19, we struggle with anxiety, uncertainty, fear and we seek for safety and security. How can you gain trust online today?
5 Things You Can Do To Gain Trust Online
1. Use video – Use of a multi sensory communication is critical online. The trend to video is not new or groundbreaking however there are innovative ways to make the medium far more effective than what we traditionalists on websites use on websites and Youtube. Use the trust triangle as a guideline and evaluation tool for your videos.
2. Communicate with light heartedness – These times call for communications that are subtly uplifting, positively forward looking, and does not have the viewer, reader or listener be brought back into a state of concern or worry. Humour, although difficult to pull off, is the most effective tool to connect lower stress levels in your audience
3. Use your unique voice – The challenge startups face is overcoming a lack of online credibility and familiarity with their company. A viewer of your website should be able to hear your tone and see, read, or hear displays of the trust triangle throughout. Another trap startups sometimes fall into is waiting to tell the audience that they have the trust triangle traits in some way. Think creatively, and display, rather than say that you have those traits instead.
4. Teach them something new – Share with your prospects something they don't know, or present something they already know in different perspective. This serves three benefits: To educate the prospect related to your product's solution, illustrate rigorous logic, and make them feel good by learning something new. The net result of these three benefits is that it endears them to you and builds trust in your expertise of the subject matter.
5. Share the "Why" and the "What" but not the "How" – Educate your target freely and generously with as much useful content and displaying it across multiple platforms. Diving deeper into the "why" displays your empathy and showcases the reasons and causes of your prospects' pain points and becomes an effective way to teach them something new or remind them of something they already know presented in a new perspective. Be honest in how you can help your prospects but also acknowledge that there are other options available.
Get 2 Months Free Review Marketing Platform – Promo Code "P118"
3 Myths About Gaining Trust Online
These are the 3 myths that you've been led to believe by others that are causing you to limit your ability to gain trust online.
1. Testimonials Establish Trust – Testimonials can help to a certain extent, however people have read so many testimonials over the years that they've lost faith in their validity and lost a lot of value. Although it's useful to have testimonials on your website, what people really want to read are reviews. Reviews are a combination of star ratings and a comment which is similar to a testimony, however unlike a testimonial, there are both positive and negative reviews. People want to evaluate for themselves and see how you respond and resolve issue with unhappy customers. This builds mega trust – more than having five stars – because it shows your potential clients that you are only human and make mistakes, however are willing to rectify the situation. It is recommended that if you can get more reviews, ask a customer to give a four-star. This is more believable for most people because most people do not believe any companies are perfect.
2. Third Party Review Platforms Are Enough (Ex. Google or Yelp) – Many people trust Google reviews, however when they search, they can be redirected to your competition. When someone first hears about you or your company, they check out your website for capability, credibility, can whether you can be trusted. The majority of businesses do not have a review platform integrated into their website which forces potential customers to leave their site. Immediately, they've broken the cardinal rule of the internet: don't let your clients leave your site. However, with no other options, consumers leave the site to seek for reviews. When searching on Google, the search result will typically lead to your Google My Business page to show reviews, however at the bottom of the page, Google ends up advertising your customers through the term "People Also Search." Similarly, customers searching on Yelp will be generously given competitor advertising for free., which could potentially redirect a business transaction of yours, to a competitor's. 
3. It's Difficult To Get Reviews – Most people believe that it's additional work to get reviews. The problem is that most companies don't have a system in place. Most typically ask their customers at the end of the transaction to do more work for reviews. When using an effective system, customers will actually want to leave reviews. The system must be convenient, easy, and fast. Reviews should be introduced earlier on in the sales cycle, again in the middle of the purchase process, and at the end when they've gone through the entire experience of doing business. This must be done subtly, but communicate that leaving a review is part of the transaction costs of doing business with you.
Other Commonly Asked Questions
Is it more effective to have shorter and more frequent or longer videos? 
If it's for the video banner of a website, the recommended length is 5-10 seconds.
If it's for short posts on a blog, aim for around 1-2 minutes. If you happen to have a lot of content, try splitting the information up into 2 minute videos. This way, you'll be able to share content more readily.
You are not rewarded for the length of the video, rather for the amount of videos and level of engagement.
What specific platforms should one consider using? 
Sending videos through email since the open rate is significant
For B2B, display your video on LinkedIn with a more professional network
For B2C, Facebook or Instagram depending on your industry
Tip: If you are creating content yourself, YouTube is a great platform, however YouTube will insert a watermark on your video. If you integrate the video onto your website, once your video is finished, they will be prompted to click on other videos. Consider creating a Vimeo account as you will have ownership over your content.
Tip: Search engines view content as ranking currency. Another factor to consider is that when you are posting on third party sites such as Facebook or LinkedIn, you are making those sites more powerful. If you display it on your website, you will be penalized by search engines for "duplicating content." It is recommended to post content on your website, then share it with your social channels to drive followers back into your website. This will help gain more authority and trust factor online.
Get 2 Months Free Review Marketing Platform – Promo Code "P118"
Other Posts