One Minute Insights
Quoted from "The One-Minute Entrepreneur" by Ken Blanchard, Don Hutson and Ethan Willis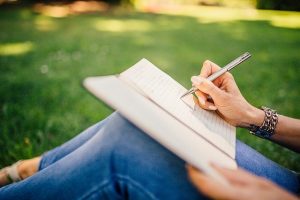 One-Minute Insights
These one-minute insights are quoted from the book "The One-Minute Entrepreneur" by Ken Blanchard, Don Hutson and Ethan Willis.  We found them to be very helpful and useful reminders for us. Hope you enjoy them too. 
One-Minute Insights
Associate with people you admire and can learn from

Keep a notebook to write down the wisdom that you read, hear and learn and distill that learning into 1 minute insights

Good life is built on strong values, such as integrity, love, honesty, and purposeful work.

You never have to cheat to win.

What is right is more important than who is right.

You will be the same year after year, except the people you meet and the books you read

You can get what you want in life by helping others to get what they want

Lead with your ears

Success occurs when opportunity and preparation meet

It's not that who you know who counts, it's who knows you and what they think of you count.

When you see moment impacting your destiny, seize the opportunity.

Humility help you to be open to learning and growing of your field of expertise.

Take care of your numbers and your number will take care of you.

To create a successful business, you must first master the basics.

For mentor to be effective, you must be enthusiastic and committed protege

Always visualize your desired outcome ahead of time.

In sales or any other business, you are constantly on stage, so act like it.

Ambitions is the fuel that can drive life changing event

Identify what you are passionate about doing and look to do more of it.

Don't be afraid to dream big.

Don't quit your day job until you have some success under your belt

If nobody would pay you for your passion, then you have a hobby, not a career.

On the entrepreneur path, few people come into your life without a reason.

Becoming a successful entrepreneur and having a spouse are not mutually exclusive

When it comes to finding a life partner,  character and value trumps personality and looks

To build a great marriage, especially when you are an entrepreneur, make sure you spend time together outside of meals and sleeping.

You and your spouse are a team, act like one.

Too many people dream too small.  Remember you will never achieve more than you think you can.  So create a big dream. 

When opportunity knocks, seize it.

Never let your expenses outstrip your revenues

Don't be a banker of your customer, timely collection of invoices are crucial.

Your customers are your company's lifeblood.  They pay the bills. 

Nurture your people, they make it all happen.  Without them, you have no company.

Unless you want to do all the work, you have to think of ways to come up with new sources of revenues. 

If you focus only on managing cost, your business will never grow.

Don't be afraid to seek advices when your business goes to a new level.

Making a profit is alway a necessity if you want to stay in business.

As an entrepreneur, the secret of success is to generate CASH, CASH, CASH.  Without good cash management, you will never make it as an entrepreneur.  

Profit is the applause that you get for taking care of your customer and creating a motivating environment for your people.

Look for moment of truth of your customers to create the kind of experience you want them to have.

Listen to your customers, discovering their ideas for improving the customer experiences can make your company's vision and service even better. 

Don't create a company of ducks, let your people soar like eagle to deliver superior eagle service.

Working people today want a partnership relationship, not a top down hierarchy.

Everyone should be encouraged to be a leader.

An effective performance management system help people win rather than rating and berating them. 

The best management includes day to day coaching that catches people doing thing rights and redirect their efforts when they are off base. 

Work as if life is about getting A's

Passionate people and loyal customers drive success in your organization.

Long term success is about more than making tomorrow's number

Relationship can deteriorate when they aren't nourish.

A strength taken to an extreme can become a liability.

Keep your priority in order.  Work to balance your business life with the rest of your life

Continuously to seek the wisdom of your mentors.

It's better to patiently implement a solid business strategy than rapidly pushing for growth.

The wrong leader can send you off to directions you don't want to go.  The right leader at the right time can help steer things in the right directions.

To live a happy and fulfill life, be generous with your wealth, time and talent. 

Giving can be much more rewarding than receiving.

We all leave legacies.  Be intentional about making a positive difference with yours.

You can't predict the good that can get from helping and forgiving someone.
At CAIF, we have services to help startups build up their businesses.  Register as a startup with us and get featured on our website for free.