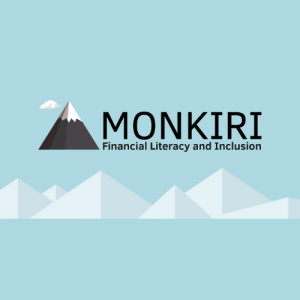 Mobile e-learning platform focusing on financial literacy and inclusion.
Monkiri is a mobile e-learning platform focusing on improving financial literacy and inclusion. We educate users on core financial concepts and provide transparent info on relevant financial service providers.
Our lessons are separated into different categories and then broken down into smaller modules. Each module takes 5 – 10 minutes to complete, allowing users to learn at their own pace. The lessons include animations, skill-testing questions, financial tools, GIFS, and applicable examples to keep users engaged. We also integrate financial tools into our lessons so that while users are trained on how to use resources available to them.
Once a user has the core concepts understand, they can access to transparent information about relevant financial service providers. Users can easily compare the different options in their area and learn exactly how their services work, the application process and eligibility requirements. This takes the confusion out of finding applicable financial services.
When a user applies for a financial service through Monkiri, we can provide that financial institution with a Monkiri Credit Score about the applicant. This Credit Score shows the user financial literacy skills, the concepts they understand and answers to any pre-screening application questions. Eventually, Monkiri will be building out this system to correlate user's financial literacy skills with their financial capabilities, allowing for users who lack traditional financial indicators to access formal financial services.
We have included both in-game and real-world incentives systems. A few examples are allowing users to view their progress, completing challenges, and collecting experience points. Users can cash these points in or complete challenges for real-world discounts and rewards on goods and services.
Monkiri is 100% free for the end users. We primarily generate revenue through the Financial Institutions we work with. The revenue streams are customer referrals, listing information on Monkiri, specialized promotions and credit scoring.
Monkiri is 'Built Global, Tailored Local.' Our current target market is emerging markets, specifically Myanmar and Cambodia, but we are launching new programs in Canada. Our content management system allows us to easily localize and scale content to new areas. We have already partnered with several international organizations, such as Aflatoun International and Good Return.
Our goal is to empower users to make their own informed financial decisions.
Website: www.monkiri.co