Create your Emmy-Award Pitch!!
May 22, 2020 - 1 PM EDT / 11 AM MDT CST / 10 AM PDT @ Webinar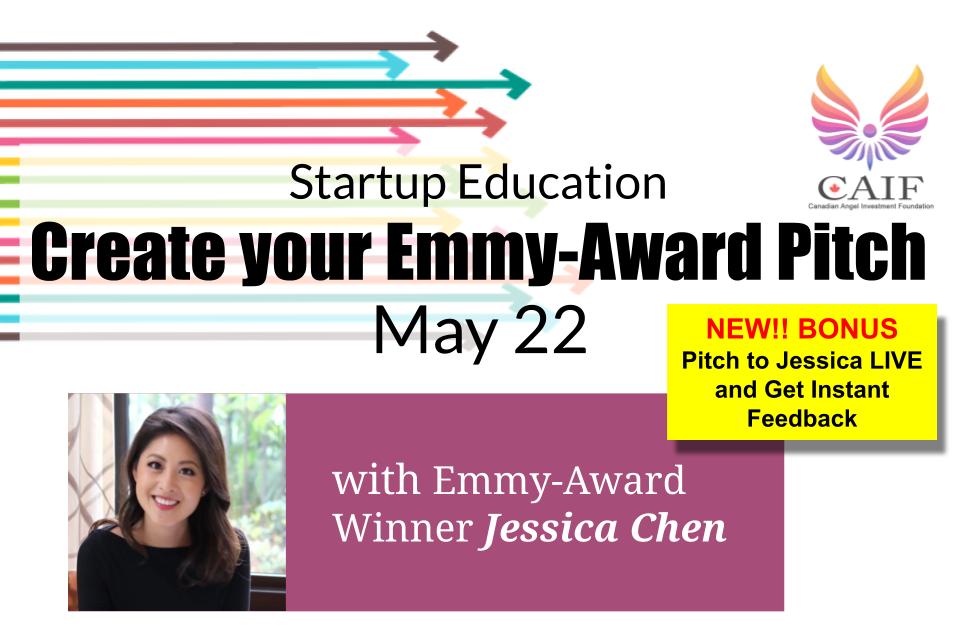 About this Session
In this session, we are very excited to have Jessica Chen, Emmy-Award Winner, to discuss the following topics.  This webinar will be performed as an interview format.
Topic Includes:
How to present as great as a newscaster!
How to present well and look professional in a video conference.
How to pitch your idea
Bonus Activity – Pitch to Jessica LIVE
This is a FREE education session for startups:
Event Topic: Accelerate your Startup 
Date: May 22, 2020
Time: 1 PM EDT / 11 AM MDT CST / 10 AM PDT 
Duration: 1 Hour
Location: Webinar
Cost: FREE
Language: English
Agenda
| | | |
| --- | --- | --- |
| Topics | Presenter | Duration |
| CAIF Introduction | Your Host | 10 mins |
| Discussion with Jessica on Presentation and Communication Skills  & Q&A | Jessica Chen – CEO at Soulcast Media | Emmy-Award Winner | 30 mins |
| Bonus Activity: Pitch to Jessica LIVE | Four 2-mins Pitching Spots available – Leave comment in LinkedIn if you want to join | 20 mins |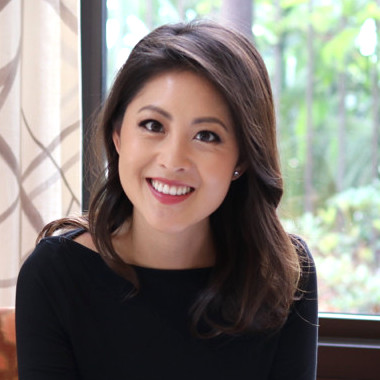 Jessica Chen
CEO of Soulcast Media | Emmy-Award Winner
Jessica Chen is Founder and CEO of Soulcast Media, the world's first communications relations agency.  As a former Emmy-Award winning reporter, communications and speaking confidently came very naturally to Jessica. Except, that was not always the case.  Beginning when she was six years old, Jessica recalls watching the nightly news with her family. The confidence displayed by newscasters compelled her to study presence, strong communications and what resonates with an audience. Her first time delivering a live news story on NBC 4 News was on Christmas Day and she recalls feeling an overwhelming sense of anxiousness. She was gripped with fear. (Thankfully, it went smoothly).
Now, after dedicating nearly ten years in television news, Jessica has refined the art of communicating. She has developed a formula for building meaningful connections that translates in business. Jessica is on a mission to help professionals, entrepreneurs and executives build their confidence in speaking authentically, and to teach the use of storytelling to create connection and engagement on various media platforms.   Jessica has been awarded an Emmy-Award for her work at ABC 10 News and multiple Associated Press Awards.
Replay Avaliable
Replay can be found here:
View Courses Offered by Jessica Chen
This is an affiliation link.  CAIF would receive referral fee if you sign up.  If you plan to signup, please use this link so we get something for free services.   But if you don't sign up, it's no problem at all!!
Did You Miss the Session?
Join our mailing list to never miss our session again!  Promise no spam!
Leave Feedback for the Event