CORPORATION LEGAL RECORD KEEPING FOR BEGINNERS
May 15, 2020 - 1 PM EDT / 11 AM MDT CST / 10 AM PDT @ Webinar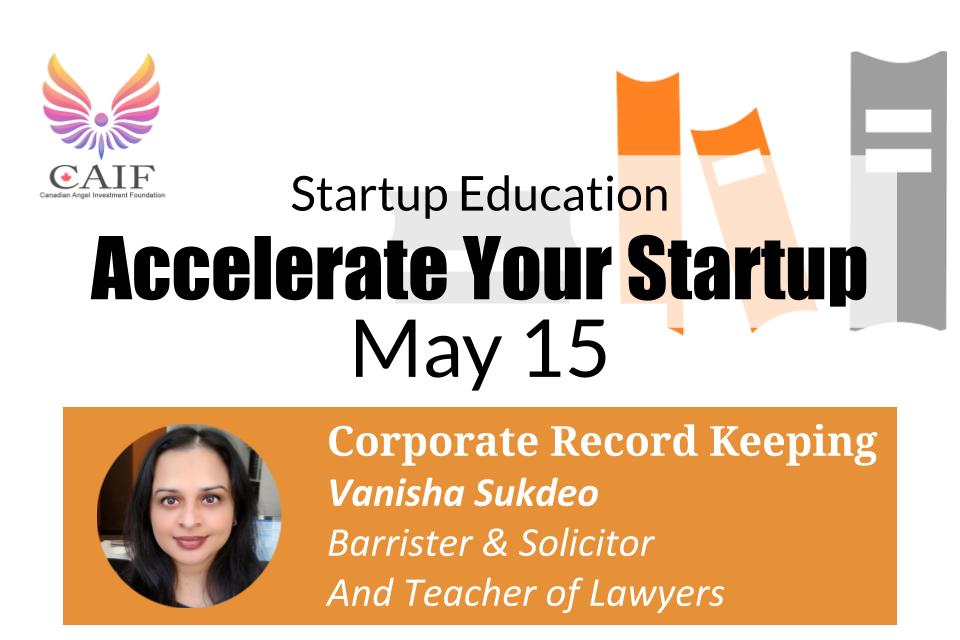 About this Session
Do you have an incorporation? Or are you planning to create a corporation?
Do you have a minute book?
Have you been keeping up your corporate record?
Do you know what problems will you get if you don't keep your minute book up to date?
Join us in this webinar, where Vanisha Sukdeo, Barrister & Solicitor and Course Director at Osgoode Hall Law School, to discuss record-keeping techniques for your business. Avoid the pitfalls of keep legal records for your corporation.
Vanisha is the teacher of lawyers. You don't want to miss this session!!
This session will cover many useful topics, including:
What are the basic documents for record-keeping?

What are the record-keeping requirements?

How to maintain a minute book properly?

Avoid the pitfalls of corporate record-keeping.
This is a FREE education session for startups:
Event Topic: Accelerate your Startup 
Date: May 15, 2020
Time: 1 PM EDT / 11 AM MDT CST / 10 AM PDT
Duration: 1 Hour
Location: Webinar
Cost: FREE
Language: English
Agenda
Topics
Presenter
Duration
CAIF Introduction
Your Host
10 mins
Corporate Record Keeping  & Q&A
Vanisha Sukdeo
Barrister & Solicitor, Course Director and Ph.D. Candidate at Osgoode Hall Law School
30 mins
Networking
20 mins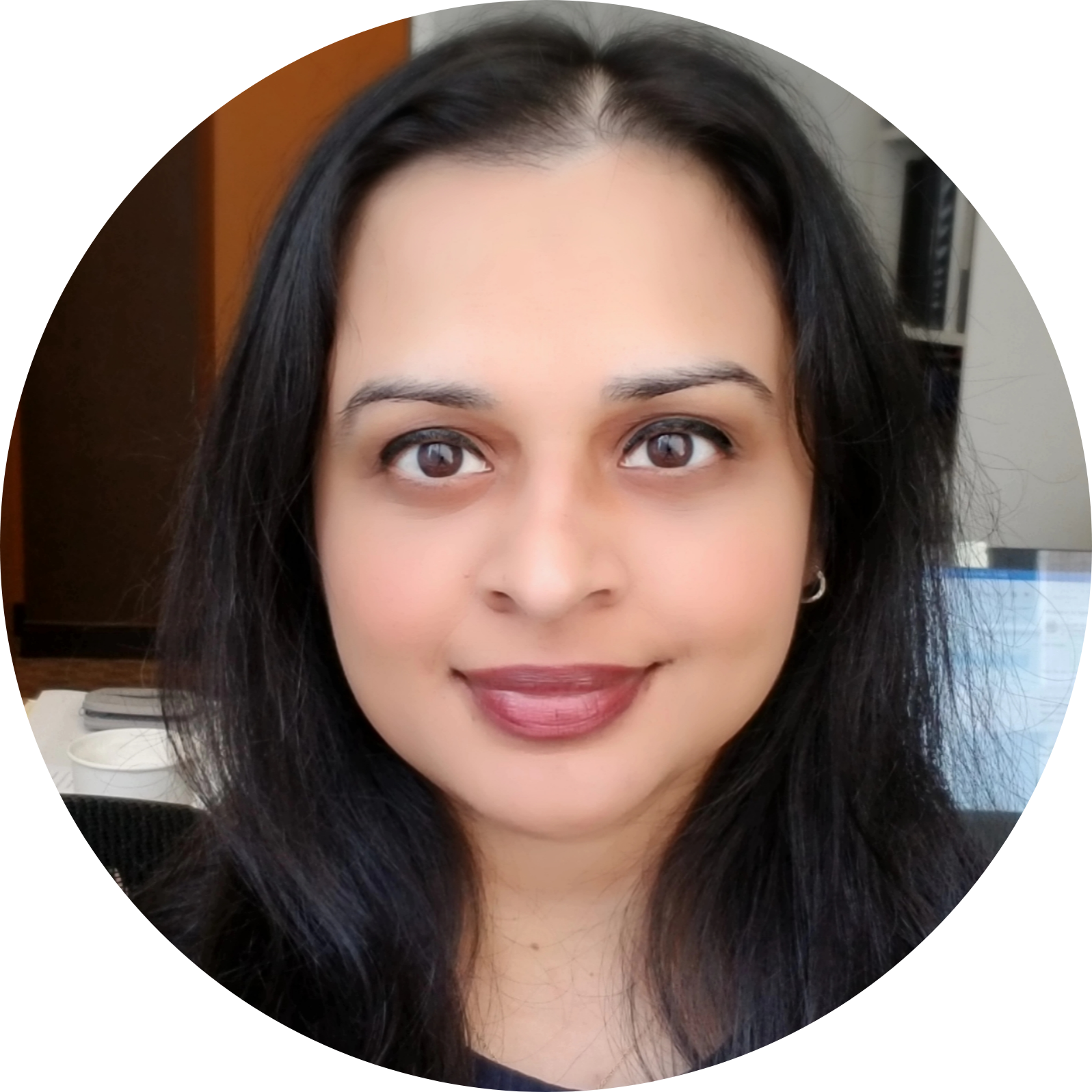 Vanisha Sukdeo
Barrister & Solicitor, Course Director and Ph.D. Candidate at Osgoode Hall Law School
Vanisha Sukdeo is a lawyer, Course Director, and Ph.D. Candidate at Osgoode Hall Law School. Vanisha was Called to the Ontario Bar in 2007 after completing her articles with Ryder Wright Blair & Holmes LLP, and the Ontario Public Service Employees Union (OPSEU).  She received her LL.M. from Osgoode, LL.B. from Queen's University, and her Bachelor of Arts from York University where she majored in Political Science. Vanisha taught at Osgoode Hall as a Course Director for five years before becoming an Adjunct Professor at Western Law. In 2012 Vanisha was a Nominee for the Ian Greene Award for Teaching Excellence, which is a University-wide teaching award. Vanisha has taught Business Associations and Legal Research & Writing at OPD as well as Selected Topics in International Business Law.
Her first book with Routledge is entitled Regulation and Inequality at Work: Isolation and Inequality Beyond the Regulation of Labour and focuses on how workers' rights have evolved and can continue to evolve. Her second book Corporate Law, Codes of Conduct and Workers' Rights was published in 2019 and explores how soft law mechanisms can be used in corporate governance. Vanisha recently submitted her manuscript with LexisNexis for the forthcoming book entitled Business Ethics and Legal Ethics: The Connections and Disconnections Between the Two Disciplines. She also has a book contract with UBC Press for a book that focuses on the BCE decision from 2008 and how it has changed corporate governance. Vanisha was the Guest Editor for a special issue of the Windsor Yearbook of Access to Justice. Vanisha has published journal articles and book chapters on a range of topics from corporate law to labour & employment law.
Twitter: @VanishaSukdeo
Did You Miss the Session?
Join our mailing list to never miss our session again!  Promise no spam!
Leave Feedback for the Event