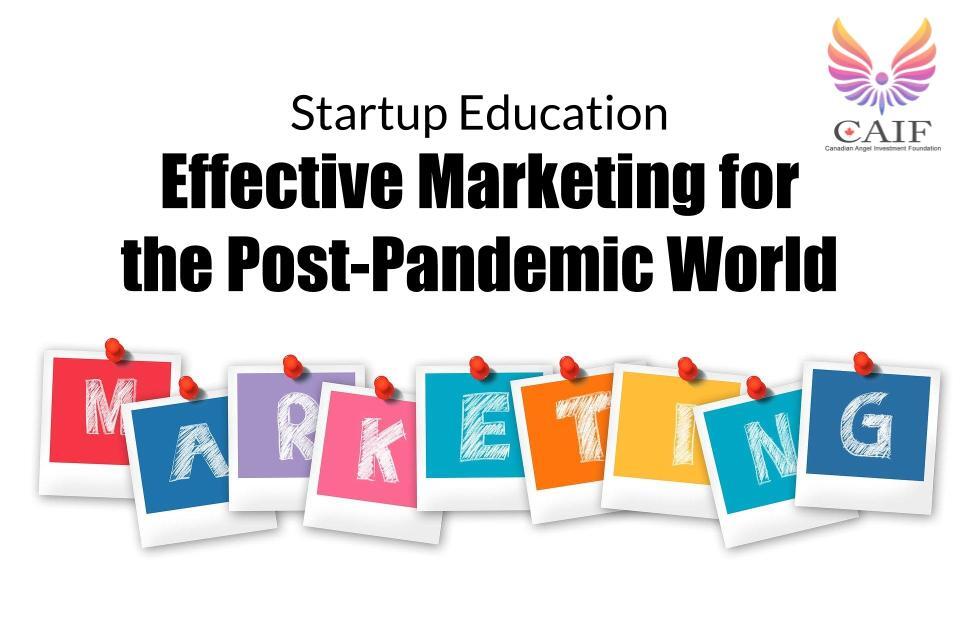 Summary For How to Prioritize Marketing Functions in a Post COVID-19 World
As we shift towards a digital age, everyone is talking about marketing. Through surveys, questions, and discussions, data has been analyzed on how best to proceed with marketing as an agency – Covid19 or not.
There are three key things to remember:
Consumer behaviour is evolving across society and as a broader culture
The way customers relate to trend and brands have evolved 
Business capacity and willingness to innovate is larger than ever
Marketing has become the primary underlying factor in driving transformation
Marketing is viewed as a catalyst to transform businesses and build relationships with customers 
In relation to these points and the ensuing pandemic, every business has become a startup in 2020 fundamentally. All CEOs are operating with a "do or die" mentality. Typically, challenges faced by startups include cash flow, footfall, marketing, ability to be agile, however this has now become a reality for everyone.
The real question is how do we win in this digital economy? 
To sum it up, everything we do is an advertisement and everything is a sale. The old marketing ecosystem is highly inefficient and ineffective. Transactions can be considered the center of all businesses. Over the last 15 years, the world has evolved and now there's an additional context of customer relationship management (CRM) and loyalty included. CRM has gone through a lot of transformation on how we manage ongoing relationships with the people we transact with and how we encourage them to come back and do more business with us. Marketing has enabled us to fuse loyalty, media, and creativity so we can do a better job of voicing our brand's name into the broader culture. Surrounding that is always the culture, economy, and society which is important for us to understand so we can figure out how we leverage media and creativity to drive cross preference, to drive transactions, and drive loyalty.
How the world has evolved for us is our access to rich data. With this information, we can do a better job at managing a more efficient and effective way to bridge the gap between selling products and the broader culture. For instance, m-commerce and e-commerce are helping us to manage transactions. First party data helps us manage those that we know. Second and third party data helps us understand those who we think we know; we don't know them yet and we've never spoken to them as a brand. 
Fundamentally, we've always been seeing an acceleration in activity; it's just that because of Covid19, we've seen a greater adoption of digital technology across life, businesses, and society. What changed is the need to be operating in a much more agile way in funneling the information from society, culture, and the broader economy in order to bring more customers to our doors or to help them transact better.
Our external circumstances have changed. Key changes in consumer behaviour since the  outbreak include customers who are more tuned in, pragmatic, entertainment focused, consumption of large content, living on the cloud, and family oriented. spending power going down due to financial uncertainty.
These are not just assumptions. Basil's company ran global surveys to over 6000 clients across different industries and seniority of businesses. They asked a series of questions regarding the impact from Covid-19 and asked to rank a score from 1 to 10.
Survey Question 1: What is the impact on your sales and revenues since the Covid outbreak?
An average score of 8 was received. This means Covid-19 has had a major impact on sales and growth.
Survey 2: What challenges are you facing?
In Canada, marketing was the number one challenge

Across North America, footfall and cash flow were important and challenging issues

There have already been 16 brands in the Canada and U.S. who have filed for bankrupcy
Survey Question 3: What has changed in terms of your marketing plan? How have you aligned your long term objectives?
Surprisingly, the survey indicated that 4% of people did not change any aspect of their marketing plan; long-term or short-term.

Even if your business is growing, if the marketing plan is not evolved, you might risk losing incremental growth opportunities.
Survey Question 4: How has the outbreak impacted your marketing investment?
The first thing brands did was to pause everything before changing 

Marketing investments will continue to have a downward trend 
Survey Question 5:What is happening with your budget planned for any external events such as gatherings or sponsorships? Are the being pushed to 2021?
Over 90% of respondents said they are pushing event sponsorships, partnerships, and investments into 2021.

This means there will be less voice for brands to communicate with customers
What is the definition of footfall?
Many businesses rely on people walking in person to process transactions. For example, retailers would typically have people walking into clothing stores or malls. Footfall is losing that one to one personal engagement.
Is there an equivalent impact on the online store or website?
Last December, Canadians spent around $51 billion during the holiday season. This year, Statistics Canada has predicted at best $40B spend.

Even though e-commerce has increased by 18-19%, it isn't compensating for the loss of footfall

In fact, financial uncertainty is causing more anxiety than health – The unpredictable future on spending power is much more detrimental to peoples' health than the virus itself'
With the drop in footfall, is there an increase in online visits?
We are seeing a 19% increase in online spending. We see this with online groceries and selling homes through virtual tours.

We are getting there, however footfall will not be entirely materialized online yet because not all businesses have a fully established e-commerce solution.
How important do you feel digital assets are, particularly broadcast assets, in a post-COVID world?
The idea of building content for TV (60s ads to be run on TV) is no longer robust and agile

The digital world is all about creating content: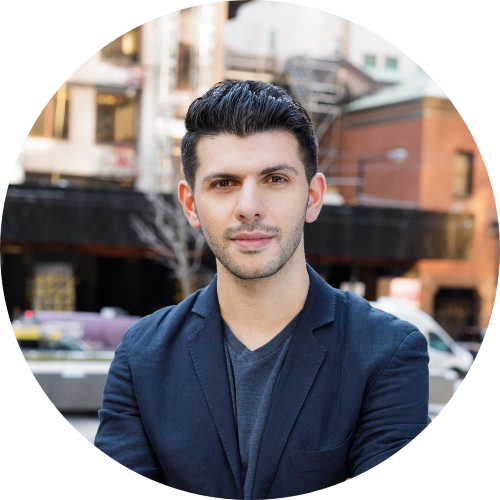 Basil Hatto
SVP Product & Strategy, iProspect 
In Basil's current role, he acts as the catalyst for partners and clients alike, in identifying, creating and delivering solutions to help Executives scale and transform their organization through marketing, and technology. For more than 15 years, he has earned a diversified set of experience in Business Development, Marketing and Strategic Planning in agencies, fortune 500 brands, and start-ups.
iProspect won over 200 awards, and was named a Leader in The Forrester Wave: Search Marketing Agencies, Q4 2017. Top clients include Hilton, GM, Microsoft, Bank of America and P&G.  iProspect is also proud to be part of the Dentsu Aegis Network