Hiring Part-Time CXOs 101 (Replay)
Aug 14, 2020 - 1 PM EDT / 11 AM MDT CST / 10 AM PDT @ Webinar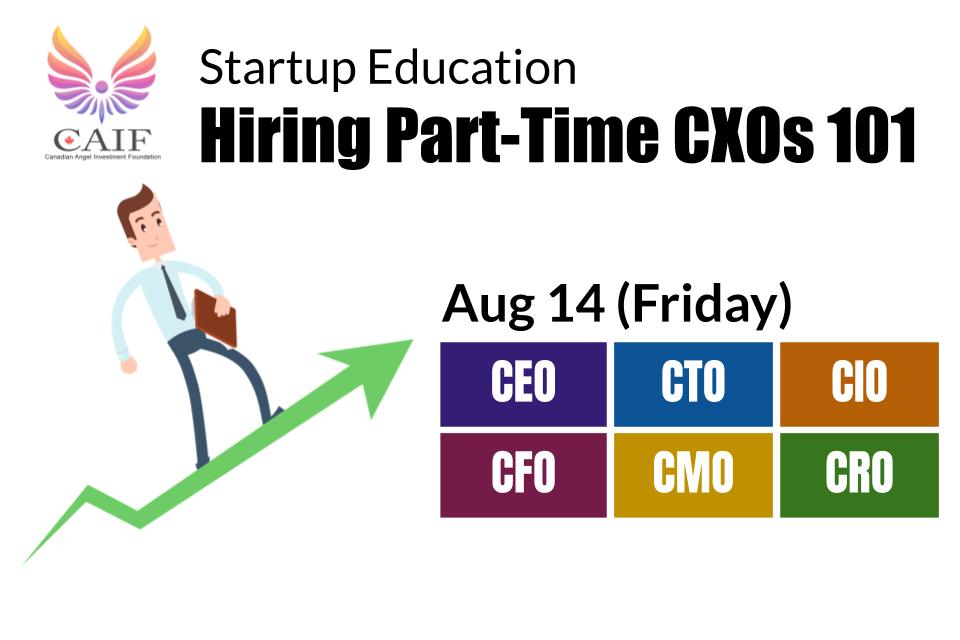 About this Session
CXO is any of the C-level executives which could be CEO, CFO, CMO, CTO etc. As a startup company, many might argue that these CXOs are unnecessary add-ons. On the other hand, experienced CXOs can bring deeper and more strategic perspectives that can help companies to prepare for growth.
Eventually, most successful businesses will outgrow their initial staffs and need a greater depth of experiences as business dimensions increase. The questions of hiring a CXOs might become a dilemma for the companies. Hiring full-time CXOs might be out of the questions for most startup companies; however, the possibility of hiring part-time CXOs might be the solution.
Join us in this information packed webinar to explore the following topics:
What are part-time CXOs?
Should startup companies hire CXOs?
When is the right time to hire a CXO?
What can CXOs do for your businesses?
Topic: Hiring Part-Time CXOs 101 (Webinar)
This is a free education session.
Date: Aug 14, 2020 (Friday)
Time: 1 pm ET / 10 am PT / 11 am MT
Duration: 1 hour
Format: Webinar
Did You Miss the Session?
Join our mailing list to never miss our session again!  Promise no spam!
Leave Feedback for the Event