Angel Investment Virtual Pitch Session - Feb 17, 2020
Feb 17, 2020 - 9 pm EST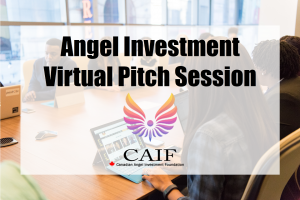 About this Session
This virtual seminar features three startups in the Education, Entertainment and Agricultural Industry.  This event is hosted by Canadian Angel Investment Foundation (CAIF).
Each startup company will have a chance to present their product/service and their company future plans.
Agenda
CAIF Introduction (5 mins)
Company #1 and Q&A (15 mins)
Company #2 and Q&A (15 mins)
Company #3 and Q&A (15 mins)
Wrap-up
Did You Miss the Session?
Join our mailing list to never miss our session again!  Promise no spam!
Leave Feedback for the Event