Angel Investment Virtual Pitch Session - Nov 27, 2019
Nov 27, 2019 - 10 pm EST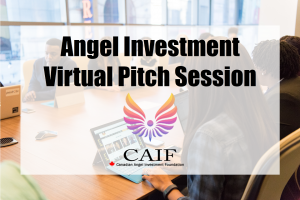 About this Session
This virtual seminar features three startups in the biomed, biotech and also the high tech industries.  This event is hosted by Canadian Angel Investment Foundation (CAIF).
Who are we?
CAIF is a non-profit organization that is a central hub for Canadian start-ups, Angel Investors, and supporting advisory businesses to partner up and support each others.  CAIF aims to be the bridge that connects Canadian entrepreneurs, supporting business advisers, and investors with a commitment to the economic development within Canada and to the entrepreneurial spirit in the entrepreneurial community. We are committed to providing quality incubation support, business matching, and assistance to help startup companies, thereby ensuring they have the best opportunity for growth and expansion in their business enterprise.
What to expect in this virtual seminar?
You will get a chance to listen to 3 pitches from Biomedical and High Tech companies. Each pitch is about 10 mins followed by 5 mins of live Q&A.
Agenda
CAIF Introduction (5 mins)
Company #1 and Q&A (15 mins)
Company #2 and Q&A (15 mins)
Company #2 and Q&A (15 mins)
Wrap-up
Thanks for Attending
Thank you everyone for attending the session.  It was a great event!   Three companies presented in the session.  Two were a bio-med companies – One can heal chronic wounds and one can detect tumor and/or cancer that cannot be seen in traditional methods.   Lastly, we have another startup company presenting their unique approach to marketing in China.  We had some great feedbacks.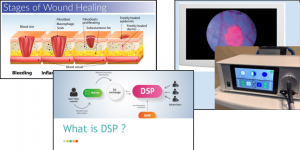 Did You Miss the Session?
Join our mailing list to never miss our session again!  Promise no spam!
Leave Feedback for the Event